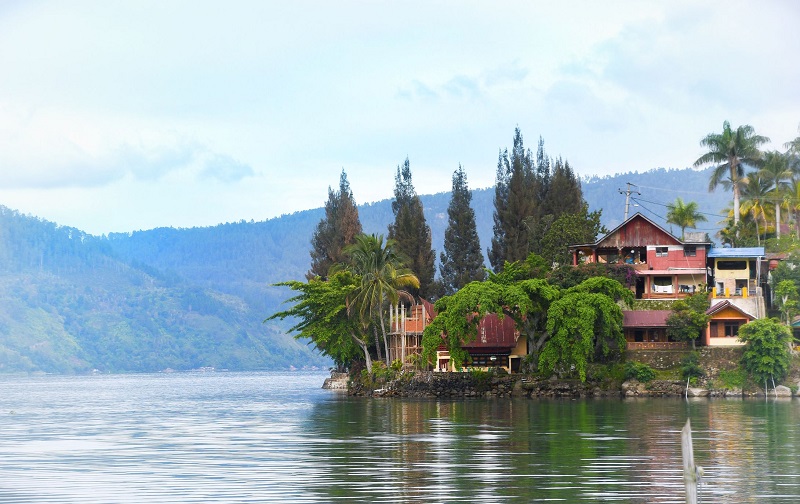 Whenever you plan for a getaway in Indonesia, the first destinations that will come across your mind will be Bali, Jakarta or Bandung. But, if you want to really explore and experience an offbeat place, then you should head for Medan. Situated in the North Sumatran region, Medan is a beautiful place to spend a few days in recluse. This small town is surrounded by natural flora and fauna with many tourist attractions within its boundaries as well. Hence, you will not fall short of activities that you can do in this town. Book one of the Medan hotels and check out our travel guide for a convenient travel experience.
Which is the best time to visit Medan?
You will be delighted to know that Medan is flocked by tourists year-round. Yes! The entire year experiences comfortable temperatures that are within the range of 20°C to 28°C. Different seasons in Medan brings out the diverse shade of natural flora and fauna that surrounds it. However, you need to keep in mind that it rains for the most part of the year, but it is heavier during the autumn and winter months. That is usually between September to December. So you would want to think of making a very accurate schedule if you plan to visit between this time frame.
Humidity is on the higher side during the months of winter here in Medan and rains are not very long-lasting, yet regular. So you must plan to travel to different attractions accordingly. The months between February to April, are considered by many tourists to be the perfect time to visit and explore Medan. It is not very hot nor rainy during this time of the year. Depending on the kind of weather you would love to enjoy, you can plan your trip to Medan.
Best Attractions You Must Visit in Medan
Here are the best attractions in Medan which you should visit once you reach this town –
Lake Toba – this is the largest lake that is created within a full volcanic crater. It is considered to be one of the best natural wonders on our planet. It is 450 meters deep and has an area that is bigger than the size of Singapore. The pristine clear waters and lush greenery around the lake fill your heart with an air of freshness.
Tjong A Fie Mansion – one of the most prominent attractions in Medan, this mansion was built in 1921 in the memory of Tjong A Fie's wife, who was a Chinese businessman. It is known as the "historical jewel in Medan". It is now a cultural building and museum that holds several artifacts and souvenirs which represent Indonesian diversity and heritage.
Anna Vellangkanni Church – it is nowhere close to your traditional church you see anywhere else, the Annai Vellangkanni Church is constructed with an architectural design that is influenced by Indian, Mughal, Tibetan, and Chinese styles. It looks like a Buddhist Pagoda but is a church.