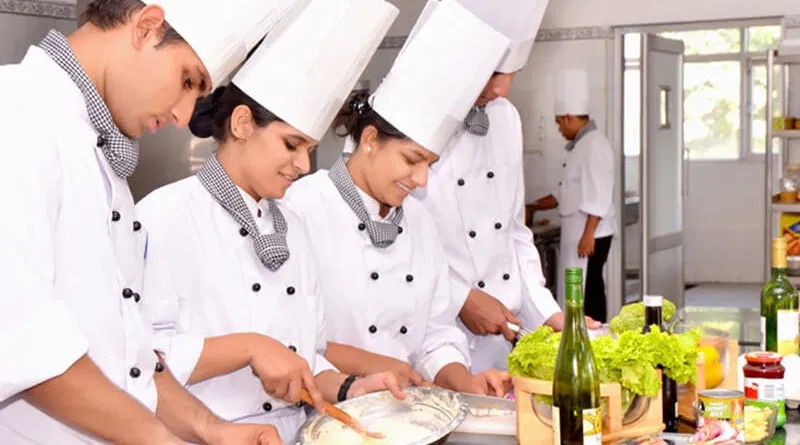 The hospitality industry is considered to be one of the most challenging yet very satisfying domains to work in. Aspirants pursue a hotel management course and learn many new things in this aspect. Hospitality and hotel management has many dimensions to cover. An aspirant is trained accordingly to cover all the grounds. After pursuing a course in one of the top hotel management colleges in India, he can also go for a management course to enhance his skills. This is what we will discuss here. What can you do after completing your hotel management course?
What do you do after hotel management?
You can either pursue a management degree from the best colleges after completing your course or after gathering a few years of experience. It all depends on the choice of a candidate and the way he wants to design a career. If you consider the career options then here is a list you should look at.
Catering services of big companies in their canteens require a brilliant team of hotel management executives. Handing the food requirements of more than several thousand employees three times a day is not an easy task. It can only be done by those who are well-trained and experienced in handling such responsibilities. The hotel management colleges in Delhi NCR train aspirants in the way the industry needs.
Food courts, restaurants, clubs, resorts, and chains
Big food chain brands need hotel management executives to handle a team in an outlet in busy locations. It can only be handled by someone aware of all the ground realities of a fast-food chain and other eateries.
If you want to roam around the world and serve people from different countries then cruise liners are the best places to seek hotel management jobs. Apart from visiting excellent places, you will become a part of a huge team of a cruise liner. The big ships almost accommodate a small world inside. Only aspirants pursuing a course in the top hotel management colleges in India are chosen as the ideal candidates for the job. They are taught almost everything ranging from etiquettes to foreign languages to become a part of an international cruise liner team.
The same happens with the top airline companies. The cabin crew also has a team of hospitality executives who are trained to serve the passengers.
Apart from these scopes, one can also choose to proceed with an advanced course in the same domain. Pursuing a master's and a doctoral degree in the same domain can also be a potential decision. You can choose one of the best hotel management colleges in Delhi NCR where you can pursue all these courses. You can either become an academician and teach aspirants like you or can head a team of hotel management executives under the banner of big brands.
Verdict
These are the scopes you can try after completing a course in one of the top hotel management colleges in India.