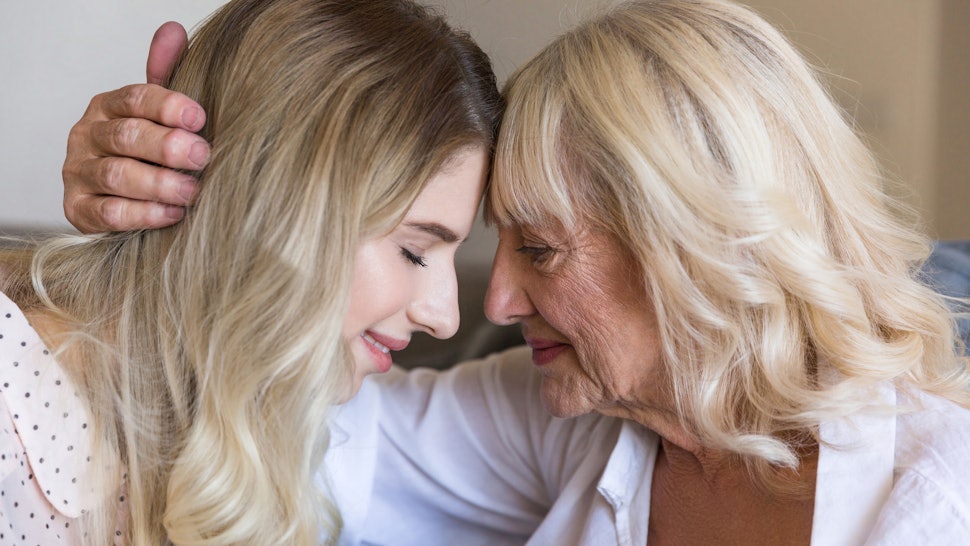 Grandparents and grandchildren share a special kind of bond. If you're lucky to still have your grandma and grandpa from both sides, waste no time in making them feel they're special — after all, these dearly beloved members of your family are already at the sunset of life.
From gifting them with grandparent ornaments personalized to writing them letters, here are seven ways to show your love for them.
Send them handwritten letters. At a time when most people are communicating through digital means, it's a touching act to preserve the art of writing letters by hand. These letters have a different kind of charm that helps send love across to the recipient more effectively. If you live away from your grandparents, writing them letters — about how you're doing, new things you've learned, or even silly anecdotes — on a regular basis is sure to put a smile on their faces.
Bake and eat with them. Oftentimes, the best memories are created and shared over a good meal. To make things more special, why not try baking cookies with your grandparents? You can exchange stories in the process and reward yourselves by indulging in the sweet treats you've made.
Give them personalized gifts. Compared with store-bought presents, customized gifts create a different positive impact on the recipients. With or without a special occasion, it's a sweet thing to surprise your grandmothers and grandparents by giving them grandparent ornaments personalized. These items are not only elaborately designed, they also allow space for you to put your special, personal message.
Create a photo album for them. Most grandparents find it utterly enjoyable to look at photos that remind them of beautiful memories. To make things easier for them, compile your family's best photos — from candid images taken during special events to formal family portraits — in a personalized album and present it as a surprise gift in your next visit to your grandparents' house.
Help them with house and yard work. Love, they say, is in the little things. Sometimes, you don't have to spend money to show your appreciation to your grandparents. By helping them with their household chores or lending a hand while they grow their garden, you can already make your grandparents' hearts full.
Ask them about their personal stories. There's something about grandparents sharing personal stories about them. In a sense, it's more whimsical than telling fairy tales because their stories are things and events that indeed happened to them when they were younger. Whenever you have the chance, be the one to initiate and ask them about a particular story (perhaps about their own love story) and you'd be surprised at how delighted they will be sharing and reliving their fond memories.
Be there during their special occasions. Apart from giving grandparent ornaments personalized, grandparents appreciate it when their grandkids make time to spend special occasions (like their birthdays and wedding anniversary) with them. It's the perfect moment to bond and tell sweet words in person.
Show your grandparents some love by giving them some grandparent ornaments personalized. Check out what we have for you at Ornaments With Love.