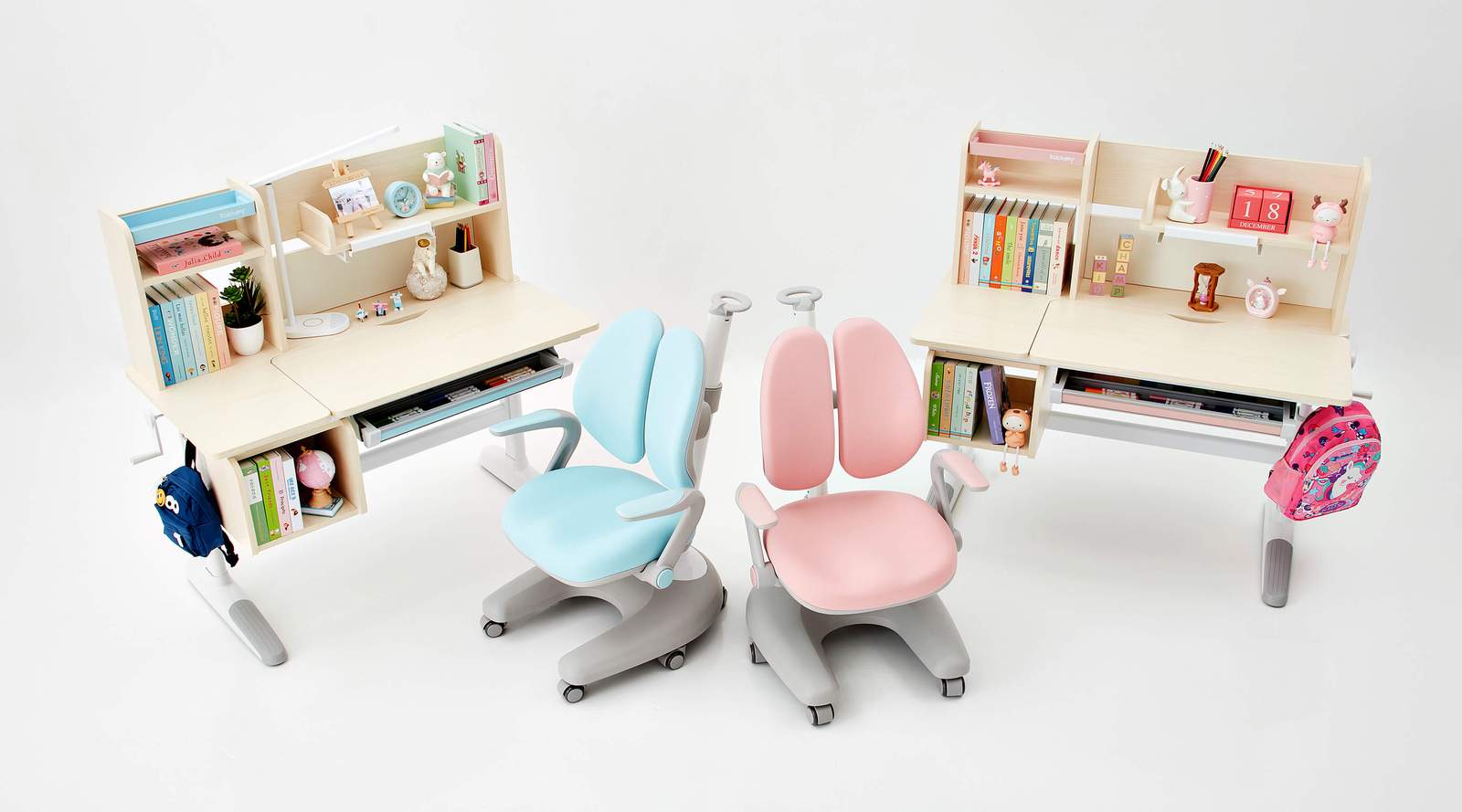 Kidchamp understands how vital it is for a kid to grow in a healthy environment. As parents, you want to keep them safe and have an environment they are comfortable in to stay. With Kidchamp, you can invest in things that are efficient for your kids under a budget. Your kid can choose their unique sense of style, allowing them to like the furniture even more.
Kidchamp also started with a brilliant idea of making ergonomic furniture for their kids. Eventually, they want to share this discovery with parents across the country. Now, they are a leading seller of the most stylish, chic, yet very budget-friendly ergonomic furniture.
What is Ergonomic Furniture?
Ergonomic furniture can assist kids how to have a proper posture while sitting down for long periods. They must keep their bodies that way because bad posture has risks for their health. Ergonomic furniture can assist your kid and avert these risks. With this, they can be more productive throughout the day and get things done faster. This furniture can be a chair, a children study table, a bed and so much more.
What is the usual cost for this furniture?
In most cases, ergonomic furniture can be pricey. You need to pay a thousand dollars for it. Hence, some people may think it's too costly. Some would see it as a substantial investment for their kids due to its health benefits. Both are valid reasons, so Kidchamp addressed this issue. If you find ergonomic furniture expensive but is very worth a buy, Kidchamp is for you. They build a company that can sustain these kinds of furniture all in a lower price range. Here are some of their product prices:
Kidchamp MagiCube Study Table – $538.00
Kidchamp Cres 2.0 Study Chair – $308.00
Kidchamp MagiCube Bundle Set – $698.00
They also sell various accessories like chair covers and other things to satisfy your needs. As you can see, compared to other websites, you can save so much from Kidchamp. They even give out cut-off charges from time to time. Right now, you can get their bundle set for $698.00 from $1,206.00. Kidchamp wanted to ensure that your kid can get the same comfort as other kids. All while paying for a budget-friendly deal.
How to order?
You can visit their website on the link provided and see more ergonomic furniture and accessories from Kidchamp. It is an online selling website where you can opt to pay via debit or credit card. First, you need to choose an item and proceed to checkout. After this, ensure supplying the necessary details like Name, Address, and other things for a smoother transaction.
Shopping at Kidchamp is as easy as one, two, three. Go to their website now and see what is in stock for you. Kidchamp is currently on sale now and has offered exclusive deals. With all that said, Kidchamp is a leading and most trusted platform for most parents in Singapore.