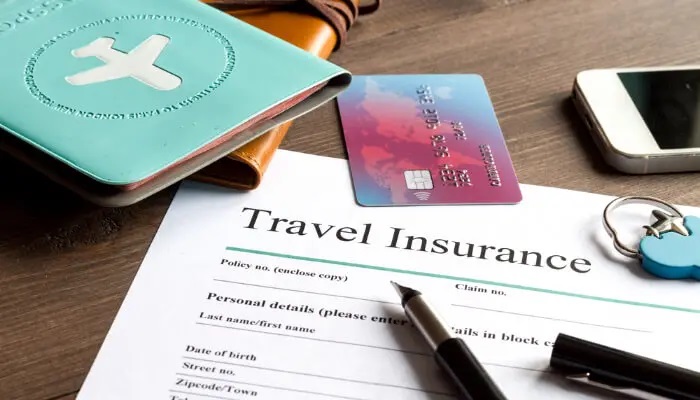 If there is one trend that is dominating the business niche; it is globalization. Today, even startups barely restrict themselves to any particular locality, state or even a country. The mindset today is to blur international boundaries and spread their wings as far as possible. This has made corporate travel an integral part of any business.
No business owner can make all journeys. Consequently, several employees are always flying at one time or another for business requirements. The cost of travel lies with the employer. Likewise, any mishap or unfortunate incident occurring during the trip; the onus and responsibility lie with the employer only. To cover the cost of such contingencies; corporate travel insurance is the ultimate arsenal for any business organization.
Defining Corporate Travel Insurance
A Corporate Travel Insurance policy is just like corporate health policy. It is like an umbrella that protects all employees of an organization who are traveling for business purposes. It helps any organization saves plentiful as even the smallest of inconveniences cost any organization plenty of money.
What's Covered Under Corporate Travel Insurance
Even though the list is not exhaustive; let's look at a few common features and benefits that are part of most corporate travel insurance for both domestic and especially international tours.
It is by far the most important cover under any travel insurance plan. It includes all medical costs of treatment, especially overseas and is inclusive of ambulance fees and hospital charges. If you need to return back without using your original ticket due to it; then the travel fees are also reimbursed.
If you need to be medically evacuated; it is also included provided your company has signed up for it in its travel policy.
However, any preexisting diseases or medical conditions arising due to the use of alcohol, smoking, drugs, etc. are not covered under the plan.
While traveling overseas, one can be a victim of an accident that can lead to permanent disability and even death. Any travel insurance will cover it for the victim.
Repatriation and Funeral Services
Most corporate travel insurance covers the repatriation of remains. In case the traveler dies while on a business trip; the travel insurance will cover the funeral cost in the foreign land. It even covers the cost of repatriating the remains back to the home country.
Dental issues can plague anybody at any point in time. If such a crisis happens, any traveler is covered under this plan.
Loss of Checked-in Baggage
If your baggage is lost after check-in; you will be reimbursed under the corporate travel insurance. Even if the baggage is delayed beyond 12 hours and you need to buy clothing, emergency medication, and toiletry; you will be reimbursed for its cost.
You will also be covered for lost or stolen baggage provided it is not due to any irresponsibility from the traveler's side.
A lost or stolen passport is one of the most mishaps while on a foreign business tour. It entails that you need to get a duplicate passport. The travel insurance policy not only gets you all the required help but also reimburses the cost of making a duplicate policy.
Flight delay is a common enough occurrence that might get your entire business trip schedule go haywire. If your flight is delayed beyond twelve hours; then you will be given compensation as per the policy.
Cover for Legal Liabilities
While on a business trip overseas; you might come across a situation where you need legal help and a lawyer to bail you out of any situation. Most corporate insurance plans would provide you this help and also cover any legal liabilities arising out of it.
There is a fundamental difference between security evacuation and medical evacuation due to the covered claims. Security evacuation might be needed if events like a natural disaster, military coup, civil uprising or any political disruption happens in your destination of visit. In such a situation no business meeting can take place and risk of life also rises exponentially. You need to make emergency arrangements to get back home. The financial cost of this is taken care of by corporate insurance.
Wrapping up
The scope of corporate travel insurance is immense. The benefits covered are primarily decided by your employer and are often in the best interests of the business. While on a corporate tour; you have the responsibility and the adrenaline rush to come back with triumph. The corporate insurance plan gets you covered financially and mentally to focus on your business.